Start Your New Construction Home Search Now
---
Are you dreaming of a newly built luxury home with that open kitchen that you always dreamed of? A sun-filled morning room and an elegant fireplace? Building a home takes time and a lot of work but can be very satisfying and rewarding!
Questions? Too many choices? We are here to help with the entire process.
Talk to a New Construction Expert Now!
Top 9 Best Cleveland New Construction Homes Builders - Updated 2023
Are you thinking about building a custom home in Cleveland Ohio or surrounding suburbs in Northeast Ohio. We work with Best New Construction House Builders throughout Northeast Ohio and Cuyahoga County most desirable communities. We have researched and gathered the latest up-to-date over 60+ new home construction builders in Cleveland Ohio. Browse all of them below.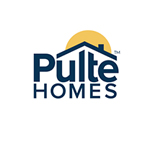 Independence, OH

For over 70 years, Pulte has built homes with the homeowner in mind. The things that are important to you are what they focus on. Their foundation is quality construction and a simplified buying experience.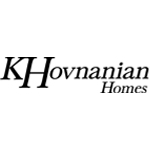 Lorain, OH
K. Hovnanian® Homes believes your home should clearly reflect your unique style, so diverse home designs are a trademark of our communities with devotion to building
communities of excellence.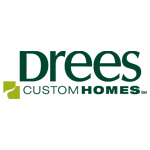 Cleveland, OH

Family-owned and operated since 1928, Drees award-winning floor plans, innovations in luxury home design and construction are legendary. Ranked nationally as the 29th largest home builder.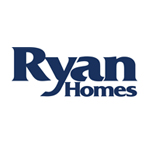 Brecksville, OH

Ryan Homes, one of America's most respected new construction custom home builders. Founded in 1948, Ryan Homes has built more than 450,000 homes. That profound expertise goes into every single home they build - including yours.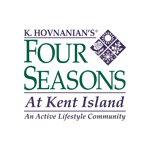 Lorain, OH

K. Hovnanian's® Four Seasons communities set the standard for lifestyle, fulfillment and value. Ideally located, these unique active lifestyle resort-at-home communities provide private world where friendship flourish, recreation abounds and quality is second to none.
Broadview Heights, OH

Petros Homes has built a successful company based upon strong work ethic and commitment for over three decades in the Northeast Ohio area. Their dedication to integrity has earned them a reputation as the top local leading industry homebuilder.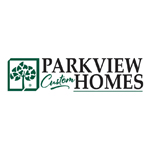 Strongsville, OH

Parkview Homes provides custom home design, building, and renovation services, and has been a family tradition for over 80 years. They provide unique designs and nearly unlimited options to meet your unique lifestyle.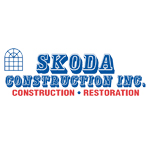 Mayfield, OH

Skoda Construction provides top quality new home construction, custom home building, commercial construction, and 24/7 restoration services in the Cleveland, Ohio area, with over 35 years of exceeding expectations.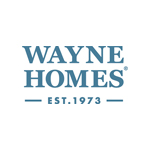 Uniontown, OH

Wayne Homes has spent over 40 years perfecting the way they design, customize and build our homes. Wayne Homes didn't invent custom, on-your-lot homebuilding. A Truly Customized Home Built On Your Lot.
New Construction Homes Amenities & Features
When buying a newly build home development in Cleveland, there are usually number of features new home buyers look for like: community pools, near by golf courses, gated community, nature or park areas. For you convenience we have listed all of the popular amenities and features Cleveland new construction home buyers look for, see them below:
Energy efficient new homes, or "going green" has been a fast growing trend in Cleveland, Ohio. Some of the green and energy efficient features include: energy efficient lighting, efficiency water heaters, solar electric panels and solar thermal systems.
There are alot of advantages to having a new home or a development with a private pool. A swimming pool gives every new homeowner a chance to exercise at any given time, as well as a chance to relax, poolside sunbathing or night swims.
Golf course living is for an avid golfer, having a newly built house directly on a golf course is like having a hole in your own backyard. Other benefits of living in a golfing community is the higher level of property value, property quality and demand.
Living in a gated new development with gates around a community automatically signify security with a guard at the front patrolling the community's streets. A gated community is also considered more exclusive, better maintained, and have better amenities.
A growing number of high-end Cleveland area homes communities are being built around large nature preserves. Besides obvious advantage of endless outdoor activities and fresh air. Proximity to a park in Cleveland adds a significant increase in home prices.
Waterfront Cleveland area properties are considered by many to represent the pinnacle of luxury living. Waterfront lifestyles are simply more outdoorsy. Waterfront Cleveland area communities often have walking trails that simply help make life more fun.
Living near new developments in Cleveland area with sports facilities has community benefits that are readily come with a recreation center, like staying healthy longer, benefits more family activity time, stress reducing and tends to increase home property value.
There are many benefits to living near or in adult or senior community like low maintenance and are perfect for active adults because they emphasize activity and fitness, with amenities and activities designed to keep residents mentally and physically active.
Did you know that just looking at nature has powerful mental benefits, the advantage of choosing a new construction homes in a brand new Cleveland area development, gives you an ability to choose the houses with a picturesque views you always desired.
Browse through Newly Built Neighborhoods Opening up in Cleveland area, where you can call us to schedule a first look tour of the model homes, see the area and community features for the very first time, be the first one in line to pick the lot you really want.
Want to be the insider on the new homes community being developed in your desired neighborhood, want to preview the plans and see the preview of the model homes being built? Browse through all coming soon new construction homes developments being built.
There are usually some perks and benefits to buying at closeout new development homes community, like less construction, amenities completed or close to completion, there will be a number of model homes for sale as well. Sell all home communities closeout in Cleveland area.
Questions? We are here to help with the entire new construction home features selection process.
Talk to a New Construction Expert Now!
Guide to Purchasing a Newly Built Home in Cleveland, Ohio
One of the many benefits of a new construction home is the ability to customize the floor plan, materials and design finishes. Your new home can feature a pre-set design or completely customized layout and materials unique to your taste.
There are generally two options to purchasing a new construction home. The first is to go to a semi-custom builder such as K. Hovnanian Homes, Drees Homes, Pulte or Ryan Homes or others. These builders develop micro communities, often with some amenities such as a pool or community center. A home buyer is able to choose a lot, specific floor plan and select finishes and design upgrades. Depending on the stage of the project, the builder may have few lots available due to having sold remaining lots or if the buyer purchases in the beginning of the process, the buyer may get to select the lot of their choosing.
The second option is to build a completely custom home. In this scenario, we help the buyer find a suitable lot as well as check building restrictions, if any and connect buyer with several custom builders to determine the best fit. The city and the builder will need to approve the building lot and the buyer can design their dream floor plan. The home buyer can hire an architect to design the home's floor plan or the builder can offer several floor plans to choose and modify. Builders floor plans can often be customized and uniquely tailored to fit buyers wants and needs. The process is similar to buying a semi custom home with a few extra steps.
1. Contract Terms, Contingencies and Cancellations Rights
The model homes are usually staffed with builders representatives and although they are very helpful in answering questions these staff members work for the builder and represent builders best interest, not the home buyer.
It is advisable for the home buyer to work with their own real estate agent to ensure the buyers best interest is represented. A licensed real estate agent representing the buyer is able to explain the contract terms to buyer and ensure the buyer understands their rights during the purchase.
In addition to understanding the contract and its terms, a good real estate agent can bring significant value when negotiating purchase terms. Even though you may be a good negotiator, negotiating for others differs from negotiating for yourself. Buying a home is an emotional decision and it can be very beneficial to have an agent with you that does not have an emotional connection to the purchase. Buying new construction can be like a trip to Target – you walk in to get two items and walk out with a shopping cart full of things that may or may not be needed. New construction offers endless customization; some upgrades bring resale value and some do not. We can help you determine which upgrades to choose and which to add to the 'wish list'.
In addition, we can advise you on strategic timing of contract signing to qualify for as many builder incentives as possible and connect you with home inspectors working with new construction homes to ensure the house was built well using proper materials.
2. Real Estate Agent Fees
The first question we get is about real estate commissions. When buying a new construction home, home buyer does not pay any real estate agent fees. The real estate commission is configured into the purchase price, whether the home buyer has a Realtor representing them or not… If the homebuyer does not have a real estate agent, the builders gets more money but the buyer sees no benefit. The builder will not discount the home or offer any extra incentives if the buyer does not have an agent. Your Realtor's commission is part of the builders costs whether you use that perk or not – it is builders 'cost of doing business' and is always constructed into the building and operating costs. Builders rely heavily on outside real estate agents to bring their home buyers to the model homes and therefore assume that every sale includes a real estate commission to the buyers agent. Take advantage of this arrangement and take your Realtor to tour model homes with you; this will ensure you will have professional representation.
Please Note: For builder to recognize that you have a real estate professional representing you, most builders will require for your Realtor to accompany you to the first appointment. If your Realtor is not at the first appointment, the builder can decline to honor your relationship with your agent. Make sure to reach out to us if you are planning to visit a model home. We can always register you with the builder to make sure you get your best interests represented during the home purchase. Even if you just "stop-in", that counts as the first appointment – do not sign in or register with the builder as they will decline your right to be represented by your own real estate agent.
3. What You See is What You 'Don't' Get
A big surprise to many is the advertised price of new construction home and the cost of the model home. When touring new construction models, trying to determine which builder is the best fit for our buyers, we always ask about the price of the model. Buyers are shocked to find out that the model home always costs tens of thousands of dollars more then the advertised price.
The model home is a builders business card. The builder shows what they can do and just how stunning they can make the house look. Usually a model home will include the highest upgrades available and showcase all the bells and whistles to show off the builders capabilities. A gorgeous sun-filled living room with coffered ceiling, canned lights and 12 floor-to-ceiling windows does not represent the home you would get at a base price.
Each builder will have a base price that will include certain 'standard' options that are included in the base price. If the buyer wants to add features, the price begins to raise. Foe example, a large living room showcasing 12 floor to ceiling windows actually includes only 4 windows in the base price, the remaining 8 are at an additional cost sold as a two-window package or a four-window package and can be added to your liking. Typically only basic lighting is included and the only lighting source in the kitchen would be two canned lights, one above the sink and one above the island – every additional canned light showcased in the model home is at an extra cost.
Two examples of 'standard' vs model home are: Advertised pricing "Starting at $200,000" with the showcased model priced at $360,000. Another location advertised pricing "Starting at low $400,000s with the showcased model priced at $632,000"
Every builder will have their own 'standard' items that are included in the base price, in some cases a simple oak cabinetry kitchen and Formica countertops are included in the base price and in some cases more modern cabinetry in modern colors and basic granite are 'standard'. The standard package will differ based on builder, location and price range.
4. Advertised List Prices and When to Buy
There is absolutely no negotiation on purchase price of a to-be-built new construction home. If you are building a new home, the builder will not lower the purchase price because if they do, it sets precedence for future price reductions with other buyers. New construction lending is very unique and all homes in the development are priced no lower then the advertised base price.
The most successful option is to consider builder inventory homes. These are houses that are fully built or are partially built but the original buyer fell through for some reason such as unable to qualify for financing. You may not get to choose the upgrades unique to your taste, but most of these homes do feature at least some upgrades and these homes are treated more like a conventional sale with potential to negotiate a discount off of the listing price.
Another strategy is to purchase one of the last homes to be built or the model home that was used as the builders office. The model home is typically sold as the last home in the development and has all of the bells and whistles. This home will be priced at the top of the price range but at a discount due to it being a former model.
We can help you choose a strategic timing of your purchase to take advantage of builders incentives. Even though we cannot negotiate the purchase price, we can negotiate closing costs, lot incentives or design center incentives. Typically signing the contract near the end of each quarter and closer to end of the builders fiscal year will yield the most attractive incentives.
Some buyers mistakenly believe that if they take advantage of end-of-year timing and certain builder incentives that they can further lower their purchase price by not having a buyer's agent. This cannot be further from the truth. Buyers agent real estate commissions are included in the builders marketing budget and if you do not have an agent, these commissions are kept by the builder and you are left without representation. The purchase price will not be lowered by commission amount, including on builders inventory homes.
The most common way to check the builders reputation is to simply google. Keep in mind that people satisfied with their home typically do not go online and leave a positive review, the people experiencing issues on the other hand will summarize their issues warning others. Some builders seem to have slightly better track records then others and it is always beneficial to ask the builder how they address concerns after purchase if any do come up…
The best source of information are the neighbors. If you are shy, please do invite us, we knock on doors often and we can get first hand feedback from a few neighbors about their experience. Usually the neighbors are eager to share their stories, good or bad.
Check the Better Business Bureau complaints and if those were resolved. Issues arise, it simply happens, but the most important thing is how the builder handles these issues and complaints.
The home lot is one of them most important decisions when building a home. Everybody has heard the expression "location, location, location" when it comes to real estate and the concept very much applies to new construction home within the builders development. There are many things to look for that can add to the homes value or deduct from it.
Many buyers are not aware that only certain lots are included in the builders base price. Most lots do require a premium (extra cost) that can vary based on lot size and location. When selecting the lot, we help you consider:
Powerlines and Electrical Boxes.
Does the lot come with an incentive but has powerlines running through it? If you are offered a discount now, you will have to offer a discount later at resale. Some people do not care about powerlines, others consider them an eye-sore or believe they may have health effects and rule out houses with power lines altogether. Whatever your stance is, remember that the pool of buyers may be smaller when you choose to sell.
Sloping Lots, Steps and Retaining Walls.
Sloping lots, if chosen strategically can add value to the home, for example if the slope in in the back yard, the lot may offer a walk-out basement or full size windows in the basement adding much natural light to an otherwise dark, enclosed space. In other instances, the sloping lot may require numerous steps to get up to the house, or require retaining walls to support the lot and the house. Retaining walls may add to the curb appeal or may take away from it. Additionally, retaining walls in most instances will need to be rebuilt with age many years down the line and even though they may not be an issue now, a potential buyer in the future may consider them a negative. Generally a sloping yard without any flat area is considered a negative by most buyers, especially those with young children.
Cul-De-Sac Lots.
Generally cul-de-sac, or dead end street lots are considered desirable and do add value to the home. Aside from minimal traffic, the back yards are larger at the end of the street and are considered more valuable.
Retention Ponds and Creeks.
Most new construction developments will have a rainwater retention pond somewhere in the development. Although some of these ponds can be scenic, others are a bit of an eye-sore. In addition, these ponds tend to be breeding grounds for mosquitoes. Many homeowners believe a water feature adds to the home's value and unfortunately it is not true. Water is always a negative. A small proportion of buyers do want a pool or a pond, but majority, especially those with children find it a risk.
Street Lights.
Consider the location of street lights. If you prefer a dark sleeping environment, having a street light right outside your bedroom window can be very upsetting.
Flood Plains and Creeks.
Do ask if the lot is located on a flood plain or if it has a creek running in the vicinity of the lot. Lots located on a flood plain, may require more expensive home insurance.
7. Choosing Elevation of a Home
Once you choose your lot, and the floor plan of your new home, the builder will offer a choice of 3-4 elevations to choose from. Elevation in simple terms is the style and type of exterior of the home. As an example, the home may feature a front porch or a walk-out basement. Certain lots may only allow certain elevations. For example a sloping lot with a premium will require a more expensive elevation because the rear may require full size windows in the basement or a walk out sliding door.
The most exciting step of building a new construction home is the design center appointment. Once you choose the floor plan, elevation and the lot, you'll sign the purchase contract and provide your deposit. A design center appointment is then schedules for you to customize your design center selections. The design center is candy-land of upgrades. Here you'll choose the style of your kitchen cabinetry, counter tops, flooring, paint, extra lighting, extra rooms, fireplace, extra baths, bump-outs, decks, porches, additional windows, fireplaces and an endless sea of design features such as crown molding, door style, door handles, faucets, etc… There literally hundreds of choices; the appointment is usually around four hours long and can be overwhelming and every selection adds to your cost. Aside from cost, it is very important to consider which of these upgrades will add value to the home and which are simply matter of luxury. For example, a full bath, extra windows or upgraded kitchen cabinetry will add real dollars to re-sale value, however other upgrades may not add significant value such as upgraded shower/tub in the guest bedroom.
Some larger chain builders have opted for pre-set options that feature pre-selected upgrades with a lump-sum cost. For example package A will feature oak cabinetry, Formica counter tops, specific vinyl flooring and preset backsplash and cost X. Package D will be an upgrade that will feature modern kitchen cabinetry, quarts countertops, luxury vinyl flooring and designer backsplash and cost a set amount. This step eases the process for everyone, relieving the buyer from making endless decisions and making it simpler for the builder with pre-set selections that reduces wrong items being ordered and saves on cost as the builder buys in large quantities.
The type of the upgrades will depend on the particular builder you choose.
Many are surprised to find out that majority of builders do not provide any yard work or grass. Once the house is finished, the lot is leveled but the topsoil as well as the seeding of the grass and any decorative flower beds are the responsibility of the homeowner and their own expense.
A new construction loan is a very unique product and although it is hard to shop around for such a loan, it can be done. Often the builders lender will offer incentives to stick with them over a third party lender, however if you are able to find a product that is comparable to what the builders lender is offering but with better terms, it is possible to negotiate for that product to be matched. So if the rate is lower from a third party lender, bring the paperwork and the builders lender will most likely match it.
We can provide several contacts for you to shop around. The terms will largely depend on market conditions and your overall financial situation as well as credit score.
"I do not need a home inspection on a newly built home, its new…" – You may think. That is not necessarily true. From experience, even newly built homes could benefit from a home inspector representing your best interest. The builder has either employees or sub-contractors that may vary in quality and your home may or may not need certain tweaks here and there. For example some issues we have seen arise are a brand new roof that according to the buyers home inspector has an expectancy life of 5-7 years (typically a good roof should last 20-25 years at the very least), bathroom exhaust fans that were detached in the attic and not properly secured to vent to the outside; this could cause potential mold issues. A cold air return that is completely missing – the slotted cover is present but the actual duct is not there… Outlets that don't work, or improperly installed items are common as well.
Depending on the size of the home, the cost of the inspection starts at $350 and is very much worth it.
The Builder will typically offer some kind of warranty. It usually covers one year of warranty for the work against workmanship defects and materials. The appliances as well as the HVAC are usually covered by the manufacturer. Structural components such as the foundation will have their own warranties. It is important to ask what is specifically covered and what is not as well as the process for filing a claim.
We are proud of our many happy customers.

See recent customers testimonials.

Average Rating: 4.9/5.0 Based on 24 Reviews
Start Your New Construction Home Search Now
---
If you are considering purchasing a new construction home, please reach out to us! We can help you as your buyers agent and offer valuable experience and advice.
Questions? We Are Here to Help with the Entire Process.
---
Talk to a New Construction Expert Now!
Krilova Group works with home builders to help you purchase a new construction & development homes in communities throughout Northeast Ohio including: Akron, Bay Village, Beachwood, Brecksville, Broadview Heights, Brook Park, Canton, Chardon, Chesterland, Cleveland Heights, Gates Mills, Highland Heights, Hudson, Hunting Valley, Independence, Lakewood, Lyndhurst, Macedonia, Mayfield Heights, Mayfield Village, Medina, Moreland Hills, North Olmsted, Orange, Parma, Pepper Pike, Richmond Heights, Rocky River, Sagamore Hills, Seven Hills, Shaker Heights, Solon, South Euclid, Strongsville, Twinsburg, University Heights, Valley View, Willoughby, Willoughby Hills, Woodmere.